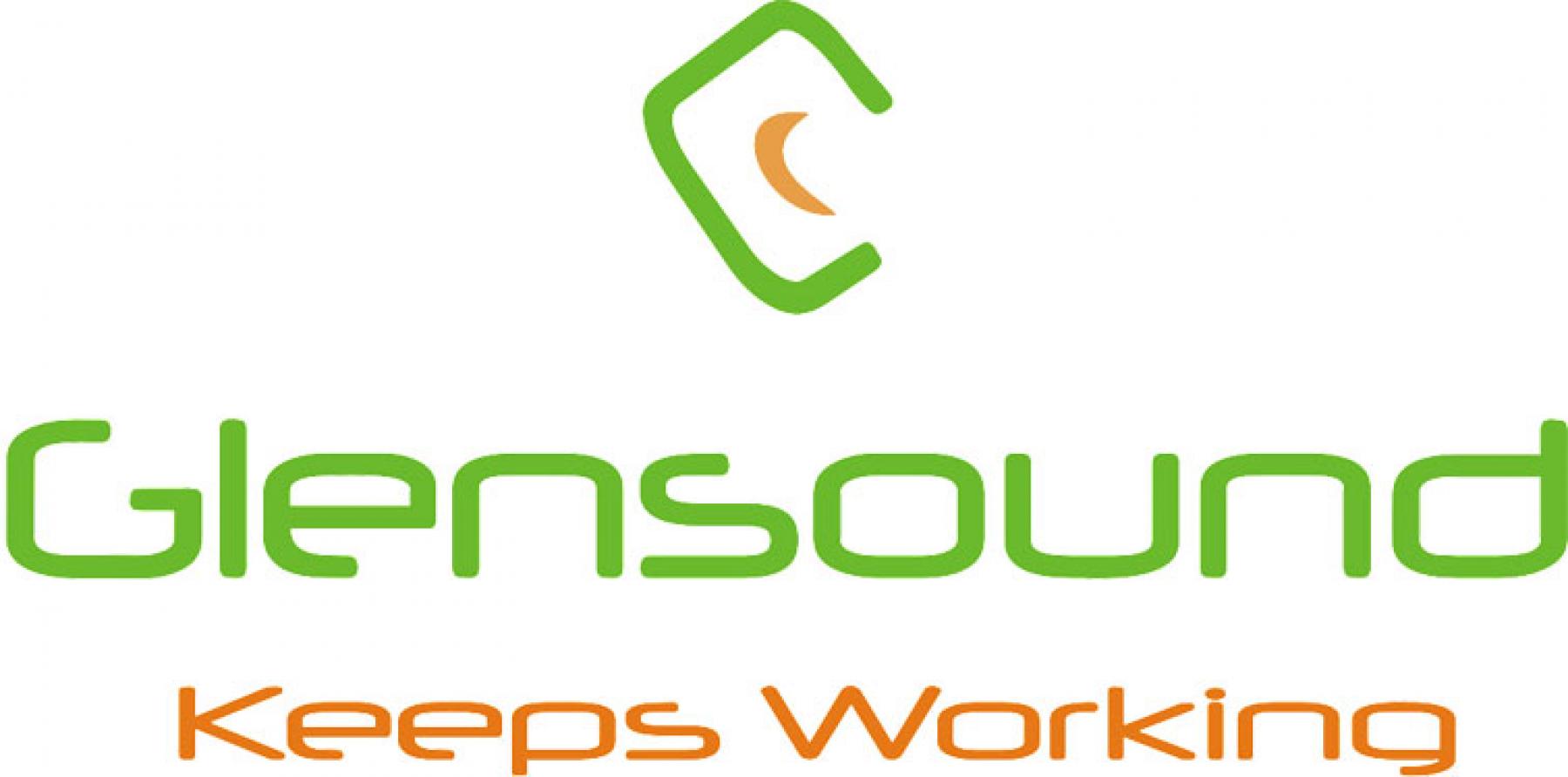 UK : 01622 753662
International : +44 1622 753662
Login / Quote Area
0 items in your quote basket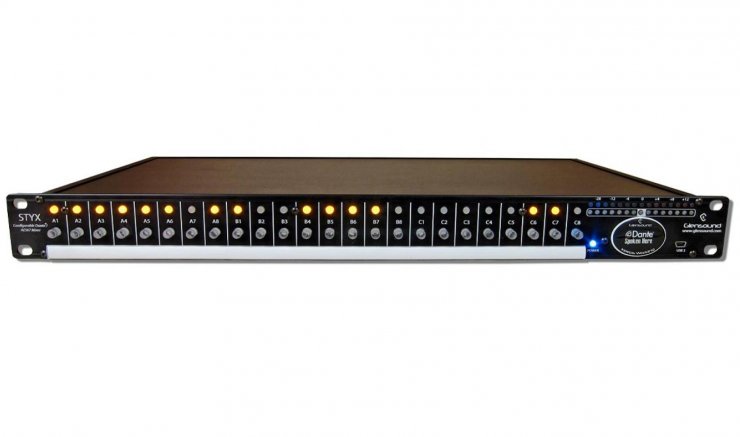 Need Some Dante Resources? Then You Need To Top Up With STYX
Maidstone, UK
8th July 2020
Product: Glensound STYX Dante/AES67 Mixer
Availability: Available now
Price: £3000 (GBP) ex VAT.

Over the last 6 years or so, where Dante networks have started to be used more and more in professional applications, a common theme appears. Can I perform Dante/AES67 mixing functions without having a big expensive console or router? Well now you can, by adding a Glensound STYX.

STYX is a 1u 19" rack mount Dante/AES67 mixer with 24 assignable push buttons and encoders that can have mix groups or inputs/outputs assigned to them. As well as a cost effective mixing alternative to a console or router, STYX is also a simple addition to any existing Dante/AES67 system that is running out of resources

Inputs & Outputs
The easiest way to understand the usability of STYX is to first look at the comprehensive input and output list:
32 x Dante/AES67 inputs
32 x Dante/AES67 outputs
6 x rear panel analogue inputs
6 x rear panel analogue outputs
2 x rear panel digital inputs (1 x AES3)
2 x rear panel digital outputs (1 x AES3)
3 x rear panel mic/48v inputs
3 x rear panel headphone amplifier outputs

Now realise that any of these local or Dante/AES67 inputs can be mixed with other inputs, at various gain levels, then sent out on any local, headphone monitoring or Dante/AES67 outputs. There is a total of 2208 mix points available, resulting in a fairly comprehensive network, analogue and AES3 mixing system.

Front Panel Controls
The front panel has 24 illuminated push buttons, and 24 rotary encoders. Any of the mix functions that have been set can be separately assigned to a push button (for on/off) or a rotary control (for level adjust).

Example Applications
- In a commentary application, connect 2 local mics and 2 headphone outputs for 2 commentators. Receive international sound (stadium FX) on a Dante input and pass to commentators for monitoring. Mix together the commentators and international sound, then send this back out to Dante as a complete programme mix.
- Assign 8 intercom inputs from Dante to separate encoders to manually adjust an intercom mix
- Have a local analogue output going to monitor speakers, then create a 24 network input monitoring mix on the push buttons for a simple monitoring mixer/switcher
- Mix multiple inputs to channel 1-4, assign them to encoders 1-4, and use them as a manual fine adjust to the sub group mixes
The examples of use and flexibility that STYX gives you when working in a Dante/AES67 network environment is extensive and has applications in any network audio environment.
STYX adds all the mixing functions, but audio routing for the Dante I/O is still managed in the same way by Dante Controller, or the routing application used in an AES67 system.

Remote Control
The STYX is controlled by a Windows 10 app called GlenController, which allows multiple mixing functions. A simple system allows you to create multiple mixes to the different outputs and assign the functions to the front panel controls. There is also a function for custom labelling of channels and store/recall of favourite settings.
Redundancy
The STYX has comprehensive redundancy systems for network connections and power. There is primary and redundant copper Ethernet connection via EtherCON, primary and redundant fibre connections via SFP fibre slots, it can be PoE powered, has an internal mains AC supply, and an external DC connection. STYX is designed to keep going!
For online Zoom demo's please contact Marc Wilson
email: marc.wilson@glensound.co.uk
tel: +44 (0)1622 753662
mobile: +44 (0)7525 720520.