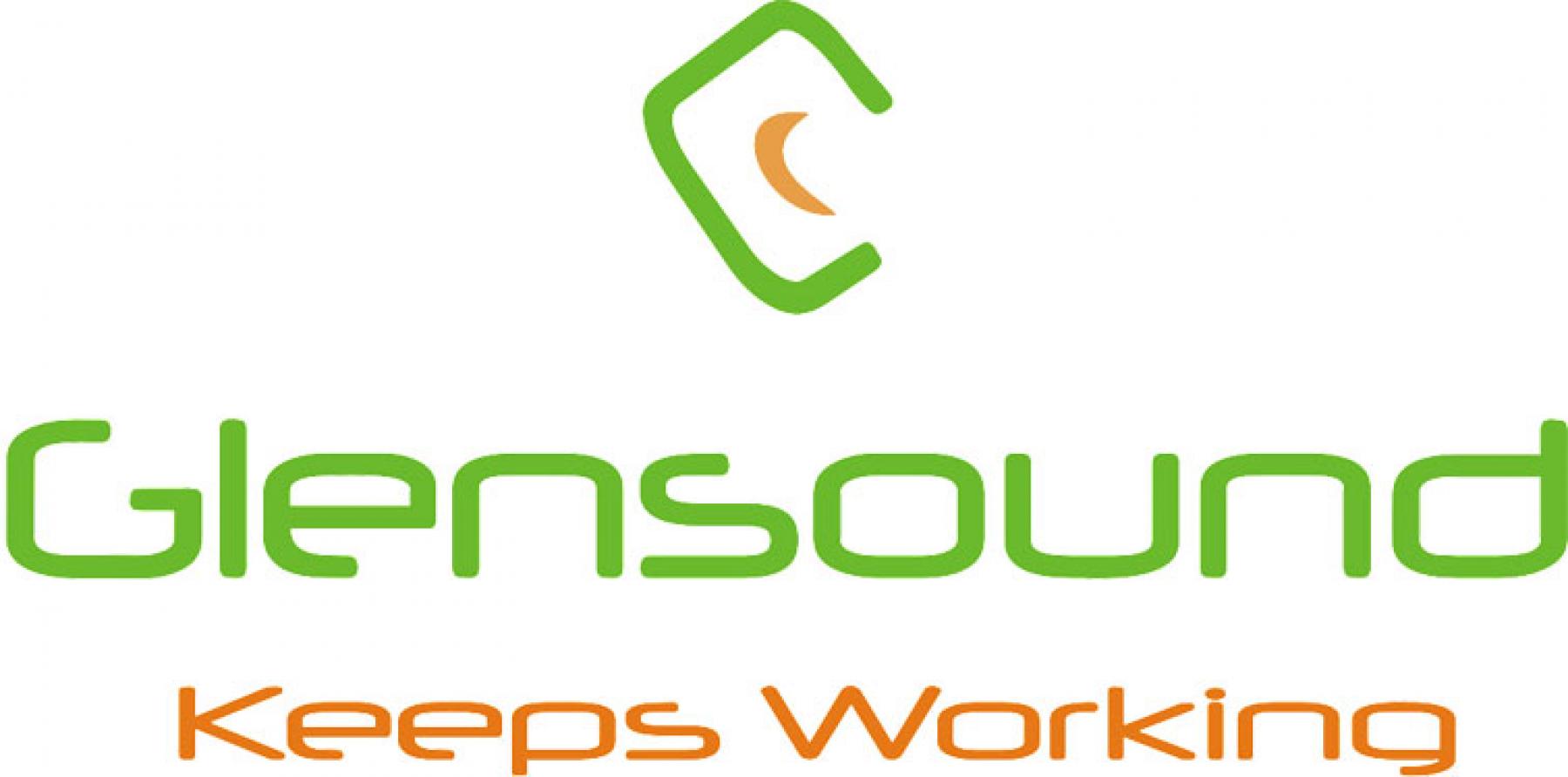 UK : 01622 753662
International : +44 1622 753662
Login / Quote Area
0 items in your quote basket
Next Generation Rackmount HD Voice Broadcasters' Mobile Phone
Provides extended new features compared to previous devices, but retains proven reliable call quality
Touch Screen Colour Display
Allows multiple new options for setup, control & easy day to day use
Handset interface for off air call screening
Allows a user to have an off air conversation/ dial or answer a call via the handset before transferring the call to the XLR/ Dante® circuits
GSM/ 3G (UMTS)/ 4G (LTE) Calls
Two different versions available, US and EU to allow users to select the range of frequencies that work best for them
Optional network audio interface
Dante® (AES67 compliant) interface for both off air and broadcast calls
GPIO, programmable GPIO for interfacing to other studio equipment
50 number phonebook
1RU Mains Powered Rack
Wide range internal switch mode power supply
New Web interface remote control & improved system responsiveness.
Glensound invented the Broadcaster's mobile phone and our GS-MPI005 and GS- MPI005HD mobile phone racks have been hugely popular with broadcasters and can be found in daily use in outside broadcast trucks and studios around the World.
The completely updated GS-MPI005HD MKII is a mains powered 1RU subrack that can be fitted with up to two mobile phones featuring professional audio interfaces for connecting broadcast audio equipment to cell phone networks.
On the surface the new GS-MPI005HD MKII looks different as it has touch screen colour displays for each phone module fitted. A traditional telephone handset interface is also now provided to allow an operator to communicate off air before handing the call over to broadcast. The handset interface can also dial and answer calls.
No new modern piece of audio broadcast equipment is complete without an AoIP solution so the new GS-MPI005HD MKII has an optional Dante®/ AES67 card.
Of course the crystal clear sound and audio inputs & outputs that are interference free of cell phone noise that made the original units so popular also feature in this new design.
All New MKII Broadcaster's Mobile Phone
The all new GS-MPI005HD MKII is a completely new modern design with extra features and functionality to enhance and improve the much loved original GS-MPI005HD. It however keeps the inherent crystal clear mobile phone audio and interference free circuits that made the original so popular with so many broadcasters.
Touch Screen Display
A front panel touchscreen display is provided for each mobile phone fitted. Each touchscreen allows the operator to make and receive calls and transfer the call between the broadcast circuits and telephone handset. A detailed setup menu is also accessible via the touchscreen.
Telephone Handset Interface
For flexibility an optional traditional telephone handset can be connected to the GS-MPI005HD MKII. For simplicity one handset controls one phone. The audio to/ from the handset is separate from the audio to/ from the broadcast outputs and an operator can make or answer a call using the handset and then transfer (divert) this call to the broadcast circuits. If a call is currently being routed to the broadcast circuits then it can be transferred to the handset
Optional Dante®/ AES67 Network Audio Interface
As many broadcasters have already adopted Dante® (and some AES67) as their network audio infrastructure of choice it made sense to future proof the GS-MPI005HD MKII by allowing an optional Dante®/ AES67 module to be fitted to allow full AoIP connectivity of both the broadcast and off air 'handset' audio circuits.
Assignable GPIO
Each phone has 5 loops for connection to external equipment. These can be set as either inputs or outputs. The inputs can be used for things such as Answering/ Ending an incoming call, Turning the sounder off, Diverting the call between broadcast and handset, and Setting the outputs to indicate an Incoming Call or to show when a call is in progress.
Diversity Antennas
The GS-MPI005HD MKII is fitted with twin diversity antennas which provide improved signal reception and range when operating on 4G LTE networks.
One or Two Phones in a Subrack
The GS-MPI005HD MKII can be purchased with a single phone unit or twin phone unit. If purchased as a single then it can be updated at a later stage by Glensound to become a two phone unit.
Unlocked Mobile Phone
The GS-MPI005HD MKII is an unlocked mobile phone and can be used on any network with any SIM card.
Front Panel SIM Card Slots
For ease of change, SIM card slots for each phone are located on the front panel. Like their predecessors, these are set such that when fitted, the SIM card is flush to the front panel and must be pushed in from this position to change it. This positioning makes it impossible to knock the SIM card by accident.
Audio Level Controls & Meters
The touchscreen display menu system allows the line level audio input & output signals to be adjusted to match the connected equipment. When in this mode simple audio meters are also provided to indicate the current input/ output levels.
Audio Compressors
Being a digital audio circuit it is very important not to present the cell phone network with a signal greater than full scale, therefore a compressor limiter circuit is fitted to ensure that you have great sounding outgoing audio circuits. The same much respected compressor characteristics used on previous versions of the GS-MPI005 are used on this new MKII version.
Headphone Output
For easy monitoring of your audio signals a 6.35mm stereo headphone socket is fitted to the front panel for each phone. In the menu system it is possible to setup a mix of any of the unit's and phone's audio sources to appear in the headphone output mix.
SMA Antenna Connectors
The SMA sized antenna connector used on the original GS-MPI005 have proved reliable and convenient in allowing customers to change the antennas to a type that suits their installation. Therefore the new MKII unit continues to use this connector, however as there are now diversity antenna outputs there are 2 SMA connectors for each phone module.
Balanced Line Level Audio Inputs/ Outputs
Each phone has its own XLR balanced audio inputs and outputs. These are the 'Broadcast' audio circuits and are completely free of any mobile phone interference noise.
Mains Powered 19" 1RU Subrack
A wide input range (100 - 240 VAC) switch mode power supply is fitted terminated in an IEC plug with an internal fuse for Worlwide compatibility. The GS-MPI005HD MKII is a 19" wide 1RU high subrack.


Please note that this phone requires the 3G network to establish HD Voice calls. In many parts of the world the 3G network is being turned off, so it would no longer offer HD Voice. As long as the 2G network was available it would still operate as a narrow band 2G phone. Please search for '3G network shutdown' in your own country for further information.
The GS-MPI005HD MKII has a full colour touchscreen for each fitted phone module. These colour touch screens & menu system provide the interface for day to day control, such as making calls and transferring calls between the handset and broadcast circuits.
The touchscreens also provide access to an extensive menu system designed to provide the broadcaster with the functionality to set the phone up to their own desired way of operation.
A selection of the items that the menu system allows you to change are detailed below:
Contact List
Call history
Network Settings
Setup audio levels to/ from different circuits
Setup GPIO
Set autoanswer on/off
Transfer/ Divert the call between broadcast/ handset
Set display settings (brightness)
Enter SIM card pin
There are 4 different versions for the GS-MPI005HD MKII and each one has its own order code
ORDER CODE: GS-MPI005HD/1 MKII EU = Rack with 1 x 900 MHz phone module fitted
ORDER CODE: GS-MPI005HD/2 MKII EU = Rack with 2 x 900 MHz phone modules fitted
ORDER CODE: GS-MPI005HD/1 MKII US = Rack with 1 x 850 MHz phone module fitted
ORDER CODE: GS-MPI005HD/2 MKII US = Rack with 2 x 850 MHz phone modules fitted


The optional Dante® module must be ordered separately (and can be retro fitted if required)
ORDER CODE: GS-MPI005HD MKII NC = Dante®/AES67 module (only 1 x module required per subrack)


The optional telephone handset must be ordered separately
ORDER CODE: GS-MPI005HD MKII TH = Telephone handset (1 required for each phone module fitted)
As standard each mobile phone that is fitted in the GS-MPI005HD MKII has a balanced analogue audio input and output. An optional network audio interface card is available that provides 4 channels of Dante® (AES67 compliant) audio.
2 of the 4 network audio output circuits are in parallel with the 2 analogue outputs.
2 of the 4 network audio output circuits are in parallel with the 2 audio circuits being sent to the 2 handsets.
2 of the 4 network audio inputs are mixed internally with their own associated analogue input.
2 of the 4 network audio inputs are mixed internally with their own associated handset input.
The network audio card has a copper RJ45 interface.
If the network audio card option is ordered at the same time as the GS-MPI005HD MKII then it will be fitted by our engineers, but it is possible to order it retrospectively and fit it yourself.
GS-MPI005HD MKII EU FREQUENCY
LTE (4G): Bands 20, 8, 3, 7 & 1 (800, 900, 1800, 2600 & 2100 MHz)
UMTS (3G): Bands 8, 3 & 1 (900, 1800 & 2100 MHz)
GSM (2G): Dual Band (900 & 1800 MHz)
GS-MPI005HD MKII US FREQUENCY
LTE (4G): Bands 17, 5, 4 & 2 (700, 850, 1700 & 1900 MHz)
UMTS (3G): Bands 5, 4 & 2 (850, 1700 & 1900 MHz)
GSM (2G): Quad Band (850, 900, 1800 & 1900 MHz)
VOICE SUPPORT

HR, FR, EFR, AMR narrowband & AMR wideband (HD Voice)
LTE (Via VoLTE (Voice over LTE)) and CSFB (circuit-switched fallback)
Associated Products