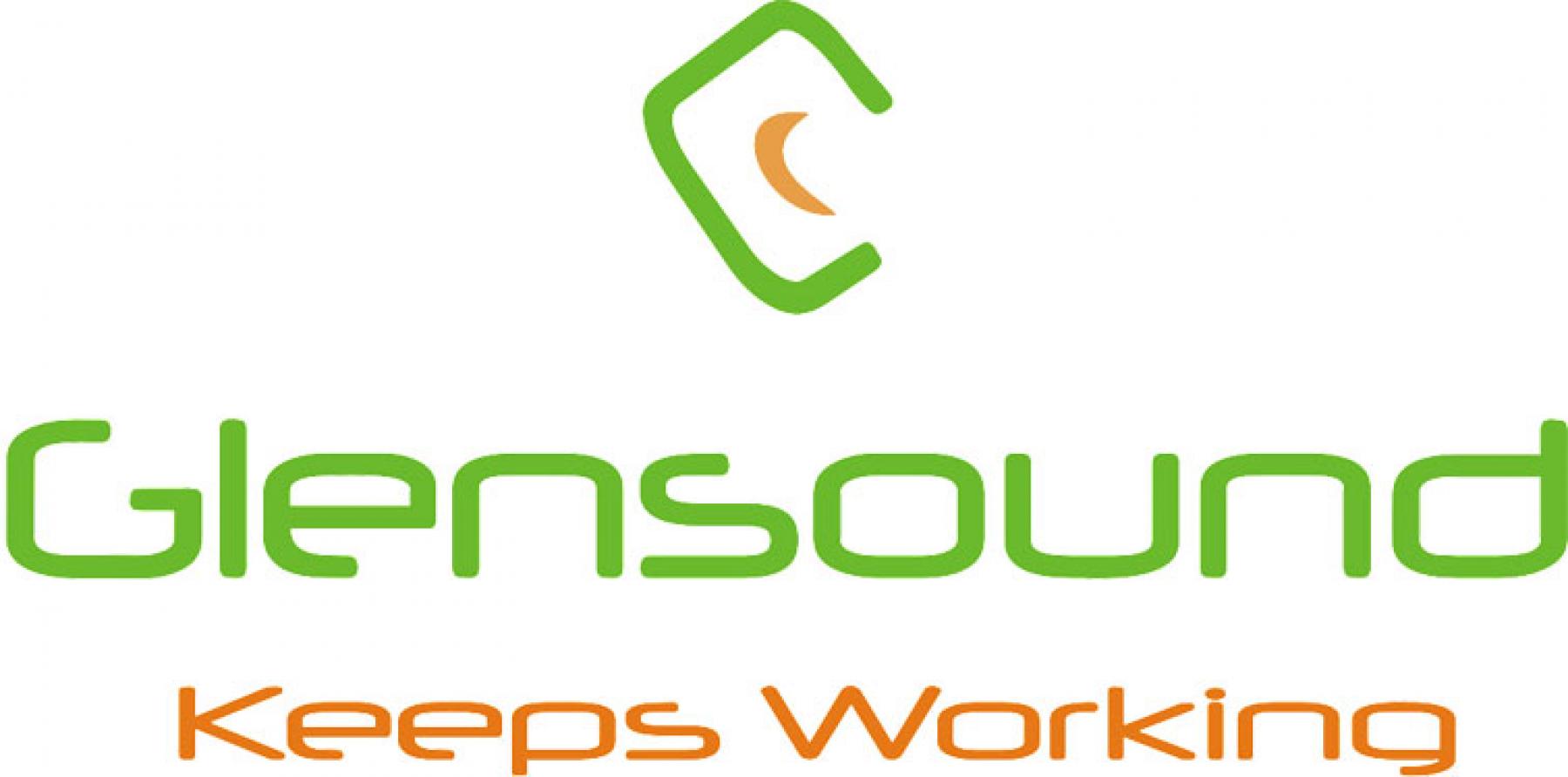 UK : 01622 753662
International : +44 1622 753662
Login / Quote Area
0 items in your quote basket
Complete commentary functionality and 4W in a small belt pack format
Main mic/line input is electronically balanced on XLR with adjustable gain control
Input is switchable from line, mic, or mic + 48v phantom power
Low noise, high headroom mic amplifier
48kHz 24bit A/D converter
Headphone output on 6.35mm jack socket
Two outputs: one for main programme audio, one for talk back circuit, are both on the single RJ45/CAT5 network audio connection
Independently configurable buttons for both outputs using Config+: latching, momentary or lazy
Two inputs for headphone monitoring from network audio connection, both with adjustable level
Headphone inputs have left/both/right switching
Glensound intelligent headphone amp provides correct output levels into low or high impedance headphones and can also correctly drive mono earpieces with mono jack plugs.
Belt clip
Powered via PoE, or via external 12v DC
Maximum Dimensions (excluding belt clip): 153 mm x 104 mm x 43mm
Weight: 420g
Inputs
The main input is switchable between mic, mic+48v phantom power, and line. The input has an adjustable gain control to meet a wide range of dynamic, condenser, and ribbon microphones. The input passes through a broadcast quality dsp controlled compressor/limiter circuit prior to the A/D converters to maximize headroom and designed to manage the peaks of excited commentary. The A/D converters are full broadcast spec low noise, 48K 24bit designed for on air use.

Outputs/Talkback
There are two output circuits. One is used as the main programme audio, the other as a talkback circuit. There are separate button controls for each of these using Config+. They can each can be independently configured for latching or momentary, with the programme button also having a 'cough' feature. All talkback I/O connections are via the RJ45/CAT5 Dante network audio connection.

Monitoring
There are two monitoring inputs each with independent level control. Each of these inputs can be switched from the left ear, right ear, or both ears to the stereo headphone amplifier. The headphone amplifier is our high performance intelligent circuit which automatically adjusts its output level for high or low impedance headphones and can also drive mono earpieces and headphones.
There are 2 off 4 LED level meters both indicating -12 to +6 dB. One LED meter is located on the front panel to enable easy visualisation of the audio levels if the VITA is being used as a table top device and the other meter is located on the top panel facing the operator when used by its beltclip.

Power
Via PoE on the network connection, or via an external DC power supply.
The VITA is often used as a remote link to the main commentary unit. It is favoured by pitch side interviewers, and is popular in combinations with wireless systems.
MIC INPUT GAIN RANGE
+/-15dB
DYNAMIC MIC LINE UP
-58dBu
MIC + PHANTOM POWERT LINE UP
-42dBu
LINE INPUT LINE UP
0dBu (Gain range +/-15dB)
EQUIVALENT INPUT NOISE
124dBu (22-22KHz RMS gain @ max) Input terminated with 300 Ohms

FREQUENCY REPONSE (Mic-Line)
MIC: >+/-0.25dB 50Hz to 22kHz (-2dB @ 25Hz)
Line: >-0.1dB 22Hz to 22kHz
PHANTOM POWER
48 Volt Phantom power

MAXIMUM INPUT BEFORE CLIPPING
Dynamic MIC: -2dBu
Mic + 48V Phantom: +12dBu
Line: +18dBu

THD+NOISE (Ref +8dBu)
100Hz = 0.016%
1kHz = 0.012%
10kHz = 0.011%
PPM METERS
4 x LEDS (–12,-6,0,+6 dBu with reference to programme out)
HEADPHONE IMPEDANCE
32 - 1000 Ohms
Auto output level to match impedance
MAXIMUM HEADPHONE OUTPUT LEVEL
+15.8dB into 600 Ohms
HEADPHONE FREQUENCY RESPONSE
>0-.1dB 22Hz to 22kHz
HEADPHONE NOISE
-74dB @ lineup (residual noise)
HEADPHONE THD + NOISE (Ref +8dBu)
0.008% @ 1kHz
HEADPHONE VOLUME POT RANGE
Default: +10dB to Off
Optional configuration via App: +10dB to -20dB
DANTE NETWORK AUDIO CONNECTION
Frequency: 48 kHz
Resolution: 24 bit
CAT5 on an RJ45 connection. Two send channels and two receive channels.
REMOTE CONTROL APPLICATION
Windows 10 direct install application (Not downloaded from app store)
POWER
External: 9 to 15V @ < 80Ma 2.5 mm Jack (inner positive) or via PoE on CAT5 connection

OVERALL SIZE
43 x 153 x 103 mm (H x W x D)

UNIT WEIGHT
420 Grams
MECHANICS
All aluminium construction, anodised and laser etched panels, powder coated sides
INCLUDED ITEMS
Handbook A5 (Download also available)
2 metre RJ45 cable
Beltclip (Fitted)
OPTIONAL ITEM
Switch mode power supply terminated with IEC plug
Based on industry standards, Dante is an uncompressed, multi-channel digital media networking technology, with near-zero latency and synchronization. Dante is the preferred audio networking solution that has been adopted by more pro-audio AV manufacturers than any other networking technology. Interoperability is not a dream of the future, but a reality today. Hundreds of Dante-enabled products are available from the world's leading manufacturers, enabling you to mix devices from multiple manufacturers.
Economical and Versatile
One cable does it all. Dante does away with heavy, expensive analog or multicore cabling, replacing it with low-cost, easily-available CAT5e, CAT6, or fiber optic cable for a simple, lightweight, and economical solution. Dante integrates media and control for your entire system over a single, standard IP network.
Dante systems can easily scale from a simple pairing of a console to a computer, to large capacity networks running thousands of audio channels. Because Dante uses logical routes instead of physical point-to-point connections, the network can be expanded and reconfigured at any time with just a few mouse clicks.
Outstanding Quality
Since audio is transmitted digitally, you don't have to worry about the common analogue challenges of interference from other electrical equipment, crosstalk between cables, or signal degradation over long cable runs.
Easy To Install
Setting up Dante networks couldn't be easier. You no longer have to shudder when considering the deployment of an audio network. Even the most complex networks can be set up and configured quickly and easily with Dante, making system integration simple. Dante automatically handles the technical complexities for you.
Signal routing and system configuration with Dante is fast, simple, and incredibly flexible. Dante Controller is a powerful software application that manages devices on the network. Setting up a Dante network is typically just a matter of plugging devices into an Ethernet switch and connecting a computer to the network. All Dante devices are automatically discovered and displayed in Dante Controller, so you can be up and running in seconds.
channels; multicast sends an audio stream to multiple devices simultaneously.
Easy to Use
With Dante Controller you can easily edit device names and channel labels, control sample rates, and set device latencies. There is no longer any need to remember device IDs or channel numbers. Instead, a single audio channel is referred to just like an email address: "commentatorA @ studio or "news_mic @ voboothA". Set it and forget it. Once the network is configured, the computer running Dante Controller can be removed from the network, and reconnected only if changes are required or system monitoring is desired. Signal routing and other system settings are stored safely in the Dante devices themselves, so they are automatically restored if a device is power-cycled.
Network Health and Management
Real-time information about the health of your network is essential for a proper understanding of its performance. There are a rich suite of diagnostic tools within Dante Controller, providing visibility into the network health status through features such as device latency monitoring, active clock health monitoring, packet error reporting, and bandwidth usage statistics.
Glitch-Free Redundancy
Many Dante-enabled devices support 'glitch–free' redundancy, enabling a secondary physical network to be provided, duplicating the audio traffic on the primary network. This automatically prevents any audio loss or interruption in the event of a connectivity problem on the primary network.
Unicast or Multicast
Dante audio channels can be configured as unicast or multicast as appropriate, to make best use of available bandwidth. Unicast provides a direct point-to-point stream for unique channels; multicast sends an audio stream to multiple devices simultaneously.
Fully Integrated with Windows and Mac OS X
With Dante Virtual Soundcard, your computer becomes a Dante audio interface for multitrack recording and media playback, using the computer's existing Ethernet port — no additional hardware is required. Digital Audio Workstations, software-based media players, Skype, iTunes, Pandora, Spotify and other applications are easily integrated into your network via Dante Virtual Soundcard.
Visit the Audinate website to learn more about DANTE - click here
The sophisticated modern looking Windows 10 App allows full remote control of all the features of the Vita.
Install VitaControl (latest v1.1.0)
Please note the above installer is for Windows 10 32 and 64 bits, version 1803 or later.
Alternatively, click here to download an installation package if your target computer has no Internet access.
Click here to download our software publisher certificate.
The App connects to the Vita via the same network as the Dante audio circuits.
One App can connect to multiple Vitas and multiple Apps running on different PCs can connect to a single Vita.
Controls on the App include:
Selecting input type (Mic, Line, Mic + 48V Phantom)
Changing the input gain
Locking the input gain (to prevent the user altering the gain)
Monitoring an input level on a small PPM style meter
Viewing the PGM & TB button on/off state
Turning the output on/ off for both PGM & TB
Setting up operation of PGM & TB channels (momentary/ latching etc)
Changing the interaction between the PGM and TB switches
Viewing IP & Multicast addresses
Setting the headphone volume controls range level (fully muted or limited)
Viewing firmware revision
The VITA is a Dante network version of our very popular GS-CU004 commentary beltpack unit which was originally designed for pitch side reporting, for example during a interlude at a sports event the reporter or commentator with the VITA could easily be located at the edge of the playing field and grab that quick 30 second comment from a player as they leave the field.
Over the years our customers have found many other applications for the GS-CU004 all of which all are equally relevant for the VITA. They are ideal as a high performance low cost very simple commentary unit either as an add on to a larger system or as a stand alone unit for a very simple commentary position. We have many customers using them for talkback communications purposes where their very high quality mic amps provide crystal clear communications often far superior to standard intercoms. Another customer uses them in a studio permanently attached under a desk for monitoring audio and providing talkback to a studio for a producer. Other customers utilise them as a very versatile low cost all round box, with some days it just being used as 2 input headphone amplifier and other just as a high quality mic amp for effects mics around a stadium.
The addition of the Dante network interface on the VITA opens up even more potential applications, with the versatility of ease of integration between different manufacturers' Dante devices the VITA can easily become a beltpack talkback unit in a large intercom system or high quality single input 'stage box' for a single microphone connected to a large mixing desk or a small producers monitoring & talkback unit connected to our Expres ip or Inferno commentary units.
Associated Products