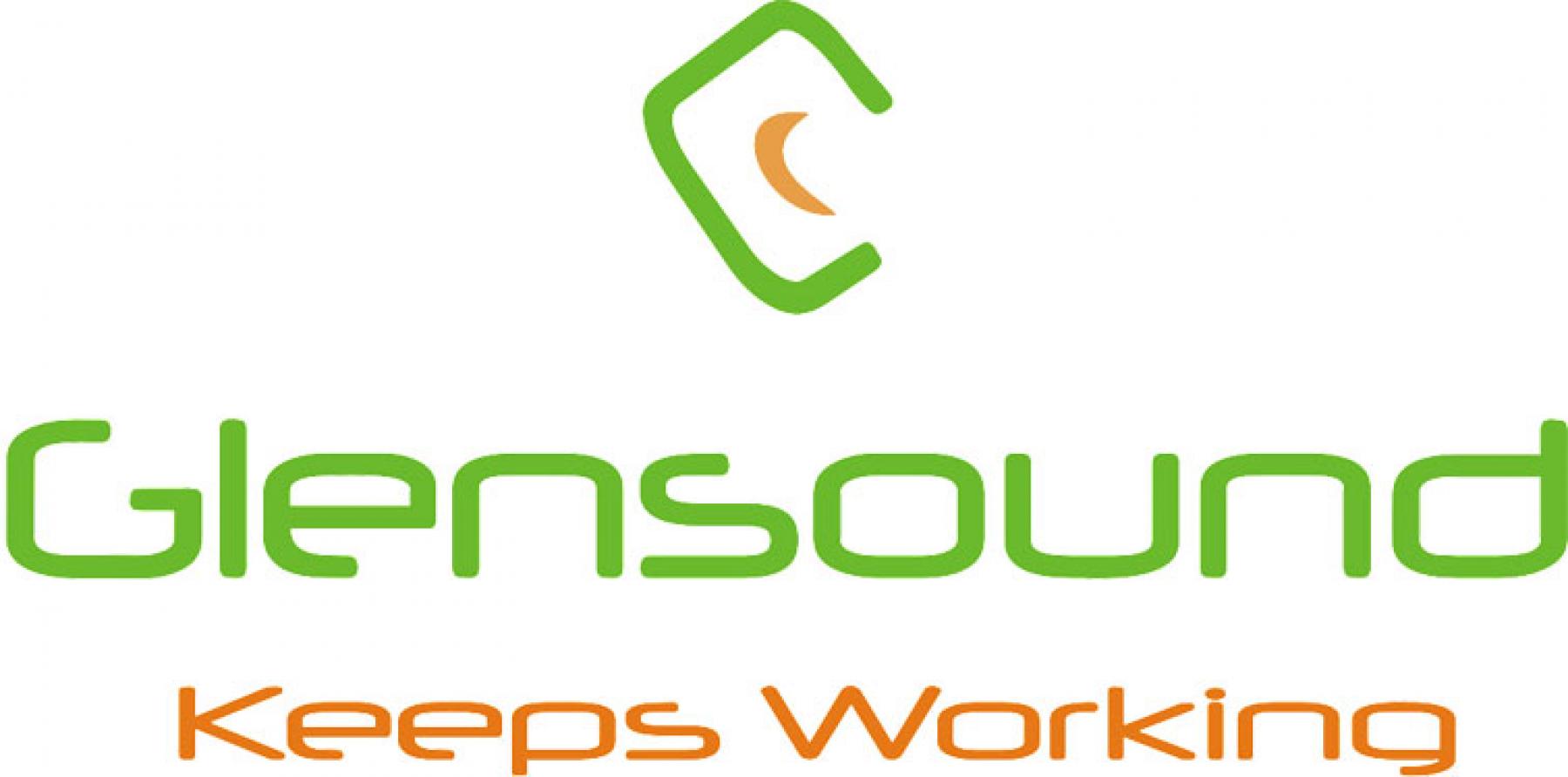 UK : 01622 753662
International : +44 1622 753662
Login / Quote Area
0 items in your quote basket
Complete commentary functionality and 4W in a desktop format
Dante AoIP network
Input is switchable from line, mic, or mic + 48v phantom power
Low noise, high headroom mic amplifier
48K 24bit A/D converter
Headphone output on 6.35mm jack socket
Two outputs: one for main programme audio, one for talk back circuit, are both on the single RJ45/CAT5 network audio connection
Independently configurable buttons for both outputs using Config+: latching, momentary or lazy
Two inputs for headphone monitoring from network audio connection, both with adjustable level
Headphone inputs have left/both/right switching
Glensound intelligent headphone amp provides correct output levels into low or high impedance headphones and can also correctly drive mono earpieces with mono jack plugs.
Powered via PoE, or internal switch mode PSU
The VITA PLUS is a very powerful Dante network audio interface, in a traditional desktop style. It has a mic/line input and headphone monitoring connection for a single user, and contains two 4 wire circuits. One of these is typically used as an on air channel, and the other as a talkback channel.
The high quality microphone input, with the Glensound Referee compressor, makes the Vita Plus suitable for on air commentary use, perfect for a small OB or in an off-tube booth .
The flexibility of the talk button configurations, means that the Vita Plus can also be used as a talkback unit as part of a Dante network.
The Vita Plus can connect to any Dante network, or to other audio equipment via Glensound's own Dante interface units.
Two Four Wire Circuits
The VITA PLUS has two 4 wire circuits. These are typically used as main programme on air, with a separate talkback circuit. The push buttons for each circuit are configurable and can operate in different modes, to allow configuration for different types of uses:
- Latching on/off
- Momentary push to talk (PTT)
-Intelligent mode where a short tap is latching, but a longer hold becomes momentary
- Always on and mutes when pressed (cough)
- Pressing one button, mutes the other circuit (talkback)

Headphone Monitoring
There are 6.35mm and 3.5mm jack sockets for headphone monitoring on both the front & rear of the unit. Each of the two 4 wire inputs can be selected to be in the left ear, right ear, or both ears of the headphones, depending on the users preference. The level of each input can also be independently selected.

The headphone amplifier is intelligent and capable of driving correct levels into low or high impedance headphones and capable of connecting directly to both stereo or mono headphones and earpieces.

The headphone monitor also includes sidetone (at a programmable level) - sidetone is the commentator's own voice.
Single Input
The Vita Plus is a single user unit, with one high quality input. The input is mic/mic+48v/line switchable, on a 3 pin XLR, with a variable gain control. As the Vita Plus can be used for on air broadcast, Glensound's Referee compressor limiter is used to control the audio levels and prevent any clipping. The Referee compressor has been developed over many years of working with sports commentators, and provides a gently increasing compression as the input signal approaches clipping. In normal use the compressor is not active as it only starts working as clipping approaches, so normal dynamic range is maintained.
Network Audio Link
The VITA PLUS is Dante network audio compatible. The network connection is via a single Neutrik XLR RJ45. This link carries:
- 2 audio inputs
- 2 audio outputs
- Power over Ethernet (PoE)
Audio connections across the network can be to:
- Another VITA as a point to point 4W connection
- An Expressip Commentary Unit, an Inferno Commentary Unit or a GS-FW012 ip 4 wire unit as part of a talkback setup.
- An AoIP44, DARK88 or DARK 1616 audio input/output interface
- Any other Dante compatible unit

Power
The Vita has two power sources. It can be connected to a PoE network switch or PoE midspan power supply. There is also an internal wide range switch mode power supply.
PPM Meter
There is a simple to use 4 segment PPM meter on the VITA Plus's front panel.
The meter indicates the outgoing level in dBs and provides indication of the level in 6dB steps from -12 to +6.
The sophisticated modern looking Windows 10 App allows full remote control of all the features of the Vita Plus.
The App connects to the Vita Plus via the same network as the Dante audio circuits.
One App can connect to multiple Vita Plus' and multiple Apps running on different PCs can connect to a single Vita Plus.
Controls on the App include:
Selecting input type (Mic, Line, Mic + 48V Phantom)
Changing the input gain
Locking the input gain (to prevent the user altering the gain)
Monitoring an input level on a small PPM style meter
Viewing the PGM & TB button on/off state
Turning the output on/ off for both PGM & TB
Setting up operation of PGM & TB channels (momentary/ latching etc)
Changing the interaction between the PGM and TB switches
Viewing IP & Multicast addresses
Setting the headphone volume controls range level (fully muted or limited)
Viewing firmware revision
MIC INPUT GAIN RANGE
-18dBu to +12dBu
DYNAMIC MIC LINE UP
58dBu
MIC + PHANTOM POWERT LINE UP
42dBu
LINE INPUT LINE UP
0dBu (Gain range +/-15dB)
EQUIVALENT INPUT NOISE
124dBu (22-22KHz RMS gain @ max) Input terminated with 300 Ohms

FREQUENCY REPONSE (Mic-Line)
MIC: >+/-0.25dB 50Hz to 22kHz (-2dB @ 25Hz)
Line: >-0.1dB 22Hz to 22kHz
PHANTOM POWER
48 Volt Phantom power

MAXIMUM INPUT BEFORE CLIPPING
Dynamic MIC: -2dBu
Mic + 48V Phantom: +12dBu
Line: +18dBu

THD+NOISE (Ref +8dBu)
100Hz = 0.016%
1kHz = 0.012%
10kHz = 0.011%
PPM METERS
4 x LEDS (–12,-6,0,+6 dBu with reference to prog out)
HEADPHONE IMPEDANCE
32 - 1000 Ohms
Auto output level to match impedance
MAXIMUM HEADPHONE OUTPUT LEVEL
+15.8dB into 600 Ohms
HEADPHONE FREQUENCY RESPONSE
>-0.1dB 22Hz to 22kHz
HEADPHONE NOISE
-74dB @ lineup (residual noise)
HEADPHONE THD + NOISE (Ref +8dBu)
0.008% @ 1kHz
HEADPHONE VOLUME POT RANGE
Default: +10dB to Off
Optional configuration via App: +10dB to -20dB
DANTE NETWORK AUDIO CONNECTION
Frequency: 48kHz
Resolution: 24 bit
CAT5 on an RJ45 connection. Two send channels and two receive channels.
REMOTE CONTROL APPLICATION
Windows 10 direct install application (Not downloaded from app store)
POWER
PoE on CAT5 connection
Internal mains supply: 100 - 240VAC (+/-10%) 47 - 63Hz
Maximum consumption 7 Watts

OVERALL SIZE
41 x 214 x 172 mm (H x W x D)

UNIT WEIGHT
920 Grams
MECHANICS
All aluminium construction, anodised and laser etched panels, Nylon dipped sides
INCLUDED ITEMS
Handbook A5 (Download also available)
2 metre RJ45 cable
Mains cable (UK & Europe only)
Updating the microprocessor firmware
Vita Plus firmware is currently on version V1.2.0.0 (release date 08/06/2018), to check your current firmware version open Vita Controller and select the '?' next to the device name on the top of the application graphic.
The firmware is the code that runs internally in the Vita Plus and provides the structure for the microcontroller. The firmware can be updated without the need to return the unit to Glensound.
How To Update The Firmware:
1) Get the new firmware from Glensound's web site:
A) Using your browser download the dfu from the following location: http://www.glensound.co.uk/Software/Dante/Vita1.2.0.0.dfu
Make sure you know where your browser has downloaded and saved the file to as you'll need it in a minute.

Note: There is not actually a web page at this location, so you may see page not found on your screen, but your browser should find and download the file.
2) Install on a pc a program called Dfuse. This is a program that is supplied by ST Microelectronics who are the manufacturer of the intelligent microprocessor that we us in the Inferno. Just googling Dfuse should provide the link to ST Microelectronics Dfuse download page. The programme to download is 'DFUSE DEMO'. Follow the download instructions to download and install Dfuse on your PC.
3) Connect the USB port on the rear of the Vita Plus that you want to update to a USB port on your PC.
4) Press and hold the recessed 'UPDATE' button. While pressing the 'UPDATE' button press and release the recessed 'RESET' button (you'll need a pencil or pointed object to push these recessed buttons (I normally use a straightened out paper clip). Do not press too hard, as they only move a small amount).
5) If this is the first time you have connected the Vita Plus to the PC then windows will load drivers for it.
6) Open the Dfuse software and in the top drop down list select the device shown (there should only be device available called something like 'STM device in DFU Mode'
7) Under 'Upgrade or Verify Action' box at the bottom right area of the Dfuse software use the 'choose' button to locate the downloaded .dfu file.
8) Tick the 'Verify after download' box
9) Use the 'update' button (next to the choose button) in the Dfuse software to start the update.
10) Wait for the update to be completed.
11) Press the recessed 'RESET' button…..the new firmware will now be loaded.
Associated Products